Our Team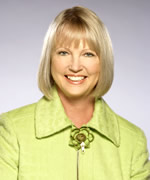 Victoria Wood Tashjian (Vicki) is President of Tashjian & Company and maintains a significant coaching practice, working with senior-level executives and board directors in global corporations. Known globally for her study of why high potential men and women leave corporations, Vicki has been quoted in The Wall Street Journal, Business Week, The New York Times, The Economist and Harvard Business Review and appeared on The Wall Street Journal Report for Television and CNN's special report Beyond the Glass Ceiling. She received a presidential invitation to join CEOs and other business and economic leaders at a major national economic forum and attended The World Economic Forum in Davos in January 2005 and 2007.
Recognized for her subject expertise and energetic and engaging speaking style, Vicki regularly addresses senior executive groups. In addition to conferences and meetings, she has presented at the Leadership Institute in Aspen, Colorado and at events sponsored by the Stanford University Graduate School of Business, General Electric and Case Western/Roadway Express.
Prior to establishing Tashjian & Company in 1992, Vicki held staff and line positions in human resources and manufacturing at DuPont and General Motors, including managing production operations for a DuPont Ti02 plant and conducting manufacturing audits at DuPont facilities worldwide. In 1988, she joined Wick and Company, a Wilmington, Delaware based management consulting firm where she focused on developing corporate executive leaders. Vicki earned a Master's Degree in Counseling from Ohio State University and has worked on her Ph.D. at Purdue University. Married to Fluor executive Lee C. Tashjian, Jr., Vicki has two grown children.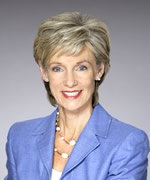 Margo Ewing Bane Woodacre, Vice President of Tashjian & Company, has 30 years' experience in communication. Beginning at CBS in New York and later returning to Wilmington, Delaware, she became an elected state senator, college educator, counselor and author. Over the past two decades, she has developed and conducted seminars focusing on leadership, communication skills and media training for such clients as AT&T, BASF, Ciba Specialty Chemicals, Owens Corning and Citibank, as well as state agencies.
Margo holds a Bachelor's degree in education with a minor in communication from the University of Delaware and a Master's degree in clinical social work from Widener University. Her ability to connect with clients is enhanced by her versatile style and her cognitive approach. She has been a guest on many radio and television programs around the country. In 2001, Margo and her daughter, Steffany Bane, coauthored a book on the off-to-college transition which focuses on the parent-child relationship. Their best-selling new edition, I'll Miss You Too, was published in March 2006. Married to retired DuPont executive Ernie Woodacre, Margo has one grown daughter and two stepsons.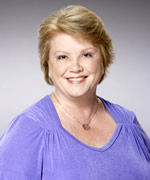 Janice Anderson. Janice is the Director of e-Marketing and Information for Tashjian & Company. She communicates seminar schedules and information, researches seminar sites and maintains our client database. Before joining Tashjian & Company, Janice spent over 20 years as an Executive Assistant to a Fortune 500 Chairman, CEO and President as well as to the Vice President for Public Relations and Communications. Janice believes strongly in the power of positive thinking and has studied many techniques to apply this concept to work and to life. She has been married to her husband Jim for over 25 years.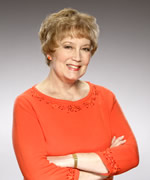 Barbara Leeds. As Director of Client Relations and Office Manager, Barbara is the client contact for scheduling, dissemination of information and other client services. She coordinates all seminars and client meetings while overseeing daily business activities. Earlier, she spent almost 20 years as an Executive Assistant to Vice Presidents of Public Relations, Communications, Human Resources and Government Relations at a Fortune 500 company. She also supervised Executive Services, supporting a large cadre of executives and managing a staff of 10. She has lived in England and traveled extensively throughout Europe, Russia, Canada and Mexico.